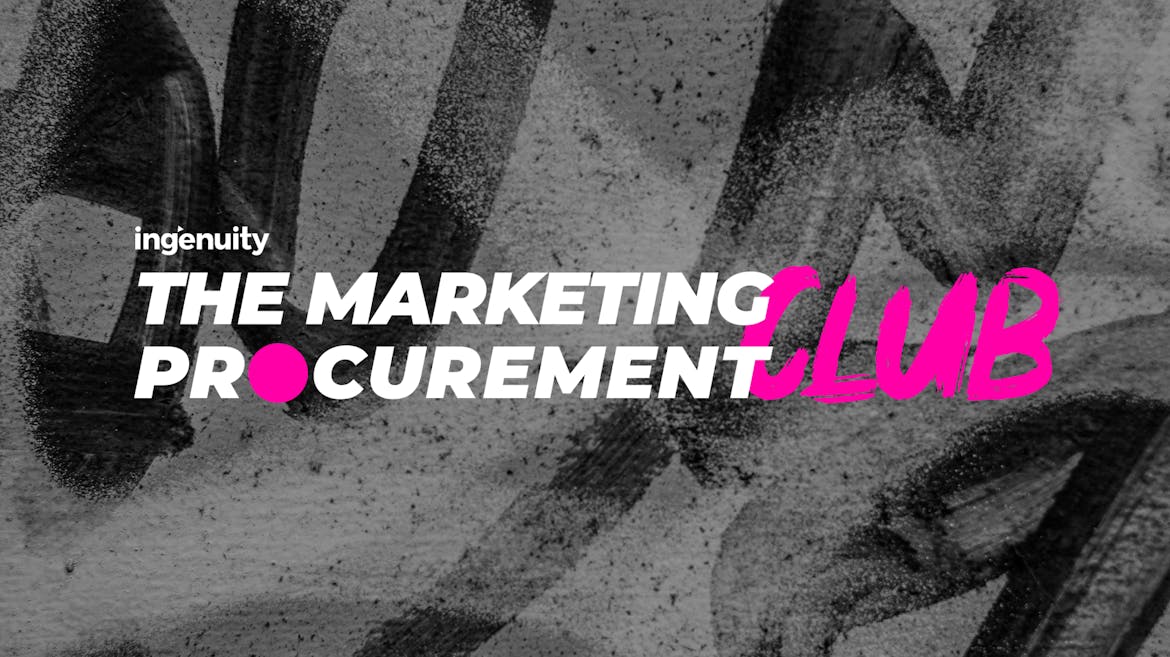 What is the Marketing Procurement Club
What is it?
Given how important the role of marketing procurement is, it's incredible just how under-served the community is! Ingenuity's Marketing Procurement Club will change that. We have built a destination where procurement teams and individuals can come to learn, improve their skillsets, network, discover new agencies and also celebrate at out awards! Our club is free to join and the content we'll provide is cutting edge, useful and will keep you ahead of the curve. Welcome to the Marketing Procurement Club.
What the community will offer you
Content
Thought Leadership
Downloadable Templates
Lists (Exciting, emerging agencies, Procurement top 50)
Events
Networking Drinks
Panel Discussions
Procurement Awards
Interested in joining? Sign up with the following link https://content.ingenuitylondon.com/category/the-marketing-procurement-club
OR Email kate.lewis@ingenuitylondon.com for more information
Subscribe to Ingenuity's content hub
Receive the latest interviews, insights and trends straight to your mailbox.
Want more content?