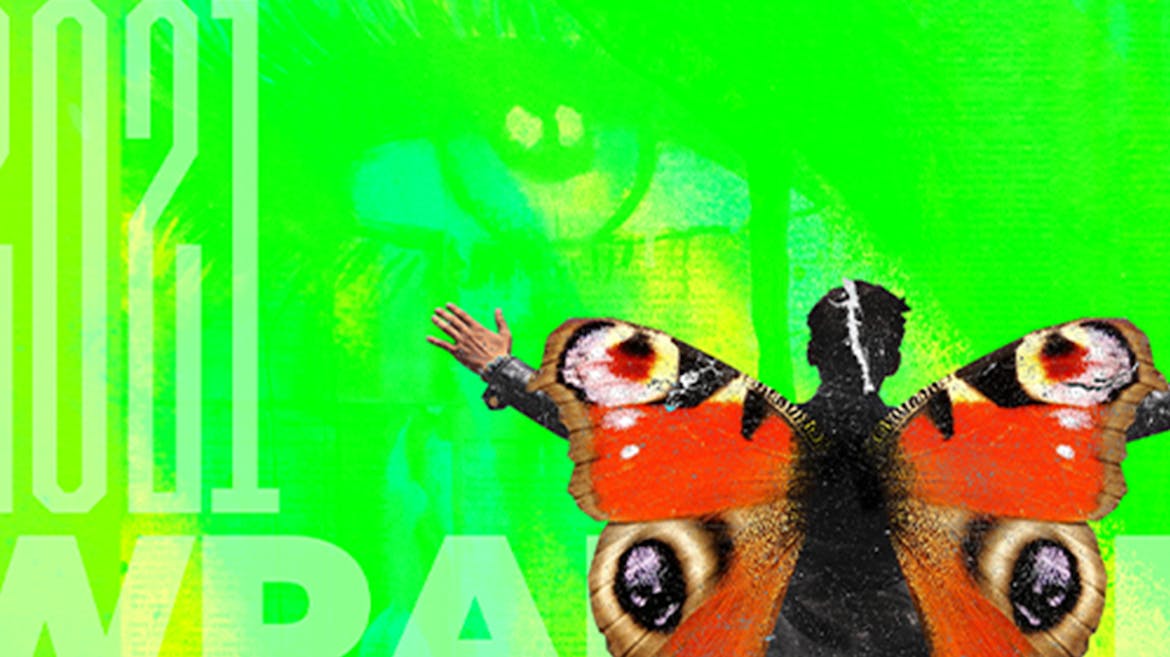 GOAT, M&C Saatchi and Ingenuity on the Industry wide search for talent
Molly Elvin
It's no secret that the marketing and advertising industry is suffering from a shortage of brilliant talent. It seems every agency we speak to describes recent efforts to recruit as an uphill battle.
While it's a great time to be in recruitment, it's been an incredibly frustrating period for those struggling to build a future-proof team of marketers. Whether it's content, events, PR or new business, one of our most common client enquiries is, "We're recruiting for X, do you know anyone?" (This is second only to, "How do we get [and win] more briefs?")
According to the ONS, in Q4 the UK employment rate was 75.5%, still just lower than before Covid hit. But we don't need a talent report or mind-blowing stats to feel the very real problem that is a talent shortage within marketing and advertising – particularly among agencies. So, what's going on? Is this all an unlucky, frustrating consequence of the pandemic or are there other factors at play?
More importantly what can you do to fine-tune your talent strategy in 2022 to combat the lack of applicants for any given role? To find out, we spoke to Mike Starkie, Recruitment & People Director at global influencer marketing agency GOAT, and Annabel Mackie, Managing Partner at creative powerhouse M&C Saatchi London.
Technology driven marketing creates a new era of talent Once a passion play for creatives to collaborate on traditional TV and outdoor campaigns, agency employment needs and job titles have rapidly fragmented along with the number of marketing channels on offer. With the rise of the likes of digital native technology and non-fungible tokens we're seeing not only a new era of talent but also a nascent suite of job titles to go with it. The ever-changing landscape of marketing and advertising means that Gen Z and Millennials - comfortable with all things social, digital and tech - are in high demand. Throw in a global pandemic and a new workforce of 'digital nomads' without a permanent professional address, and it reveal a winning recipe to tackle a talent shortage that could result in $8.5tr in unrealised annual revenues by 2030, according to sources.
Rule number 1: don't discriminate The pandemic-driven boom of TikTok - now the world's most downloaded app - brought propelled a new avalanche of influencers and ways to creatively connect with consumers. Consequently, GOAT defied the odds and had a brilliant year for business and talent. After hiring 70 new starters globally in the last four months, what's the secret?
Mike Starkie says the reality of successful recruitment post-pandemic lies in lack of discrimination: "Social media doesn't discriminate and with everyone now digitally native, Millennial hires want to work in an environment that they're accustomed to... that follows suit with that which they've grown up in." Umpteen years of experience have never been a criteria for GOAT when hiring. "Looking for knowledge of key trends and predictions of future use of these channels is far more important," Mike believes.
A shift from 'work from home' to 'work from anywhere' It's no longer necessary to have a degree or certain qualifications, or even a home in the country where your HQ is based. GOAT has become completely remote and, in doing so, truly diverse in its hiring strategy. The best talent is hand-picked f rom across the UK, with candidates from as far apart as Cornwall and Newcastle securing positions that were once most likely only offered to Londoners.
Unlike GOAT, having a permanent office space remains part of M&C Saatchi London's operational strategy, as does diversity and recruiting top talent f rom across country borders. Though similarly to GOAT, M&C Saatchi have secured brilliant candidates f rom all over the UK, who may once have considered the London location tag as a barrier to applying but now enjoy a hybrid way of working. Annabel comments "this shift has really opened up the industry."
Bring your agency to life, creating a voice for your business helps those that you're trying to reach, sell to or hire to connect. When strategising or pitching for a new agency brief, a large part of the task is targeting. Agencies mustn't forget that to grow, they must continue to build content strategies and create a stream of always-on marketing activity that targets talent. With its recent rise to celebrity status thanks to a daily vlog that was recorded, edited, and shared for 400 consecutive days, GOAT created a window into its company culture and showcased what it was like to work there.
Mike says: "We saw a drop-off for inbound applicants when we stopped actively marketing ourselves; but now there's always a bank of content to refer back to, to give candidates an authentic insight into who we are and what it's like to work with us." Annabel adds that while targeting talent via their active marketing strategy hadn't previously been part of the plan, it is now: "We've started creating ads that showcase the day-to-day of specific roles such as senior account manager, and we're frequently sharing thought leadership that showcases our purpose-driven initiatives."
Think bigger than external recruiters and build CSR into your strategy.
GOAT doesn't use external recruiters, instead, it's gone for Team Tailor, an employer branding platform that helps spread ads across different job boards with a click of a button. The agency has also expanded its recent talent strategy to include CSR initiatives - most recently carving out a day to speak to hopeful football stars, via video calls, as part of their academy training. Mike explains: "We gave CV feedback, interview and job search advice to football fanatics as a plan B. Giving back and supporting youth is a nice way to reach talent in a non-direct way. We've also recently started building relationships with universities, and spent time connecting with students who are ready to graduate - looking to move into the world of strategy and advertising.
"For M&C Saatchi London, the biggest source of outstanding talent came from running its Open House scheme, which offers free online training courses for everyone - no matter their educational background or level of experience. Run over an eight-week period, the scheme is an effective mechanic to meet a diverse group of people and find those gems with the potential to become the agency's next superstar. Of course, it takes team time and energy to put the programme together, and to offer a compelling value exchange for candidates. But, Annabel shares, it's great to create a space that not only drives M&C Saatchi's talent search but also equips people with a passion for the industry with real-world skills and insight that may benefit them if they're headhunted for alternative creative shops.
Annabel comments, "It is essentially an opportunity to get to know a wealth of brilliant candidates at once, but in much more detail than a traditional interview process could ever showcase. It has also created a pool of candidates to keep on record as and when roles become available." Annabel continues: "Open House allows us to nurture a pool of diverse candidates who challenge traditional thinking, both at entry level and those looking to take on a new career. We've even had nurses and midwives attend who were looking to switch professional path. A crossroads in someone's career is something we're seeing a lot more in the creative industry."
M&C Saatchi London markets the programme with Carbon Academy, a Greenwich University partnership for female creators, as well as ongoing activity and speaking events at state schools. "The search for talent needs to widen in terms of criteria," states Annabel. "Collectively, we will be a better industry if we eradicate the notion that creatives should be of a certain, age, race or gender."
Think outside of the box to attract, but don't forget to retain. Although inbound applications may be lacking, 2022 is a huge opportunity for agencies to broaden the spectrum of criteria needed for talent. Whether it's the hunt for newbies who are the right cultural fit for your office space, or the search for digital nomads to join your now office-less agency, diversifying how you search and attract talent is paramount. Movers need shakers, and although advertising has traditionally been seen as a revolving-door, land of opportunity, Agency X is no longer experiencing challenges purely because Agency Y is poaching its staff.
Instead, we're facing an unpredictable employment slump that affects everyone. Not to mention the 2021 lockdown 'side-hustle' frenzy that made people reconsider their career choices entirely. It would be wrong not to consider the fact that agency life can be tough, particularly for account handlers. With the perks available to them eroded during the past 24 months – the opportunity to travel, entertain clients, and the culture and social life that working in an office environment naturally provides - it's now equally about looking after your existing team and building a business in which there are shared values, to retain the brilliant people you already have.
To tackle this, Annabel describes how M&C Saatchi have introduced Stay Interviews* – an opportunity to regularly check-in throughout the year with the team and in turn, focus their time and energy solving the issues impacting their teams in the here and now, as opposed to risk being on the back foot if and when someone chooses to resign. Annabel concludes "stay interviews are the tangible toolkit that all agencies could deploy tomorrow to proactively retain talent."
Don't discriminate, diversify your thinking to diversify your workforce. Integrate talent into your content strategy and remember to target those you're trying to recruit, as well as those you're trying to pitch to. CSR > external recruiters. Look after your current staff... they've got you to where you are now.
Subscribe to Ingenuity's content hub
Receive the latest interviews, insights and trends straight to your mailbox.
Want more content?