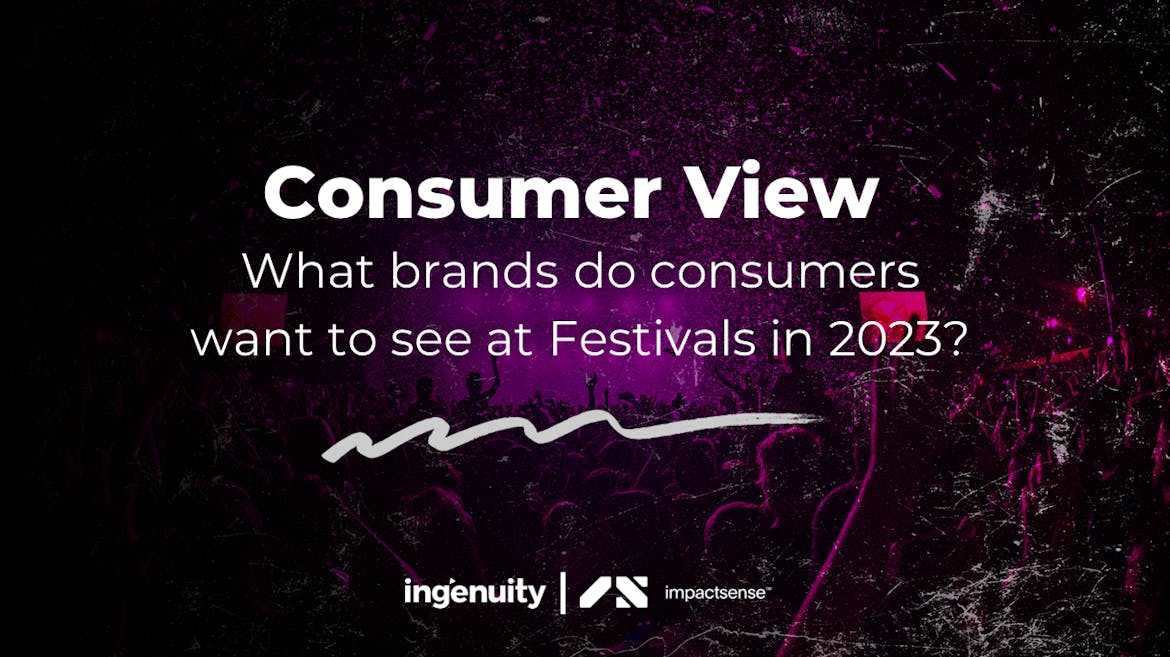 Member exclusive
What brands do consumers want to see at Festivals in 2023?
Chris Wilson
In partnership with future thinking insight firm, Impact Sense, we asked over 1000 festivalgoers what brands they want to see in 2023.
This data reveals:
The dominant drink of choice at a festival
Preferred larger
The cider of choice
Favourite beauty brands for festival glam
The fashion brands males want to see at festivals in 2023
The fashion brands females want to see at festivals in 2023
Which sectors festival goers want to see more of
Subscribe to Ingenuity's content hub
Receive the latest interviews, insights and trends straight to your mailbox.
Want more content?