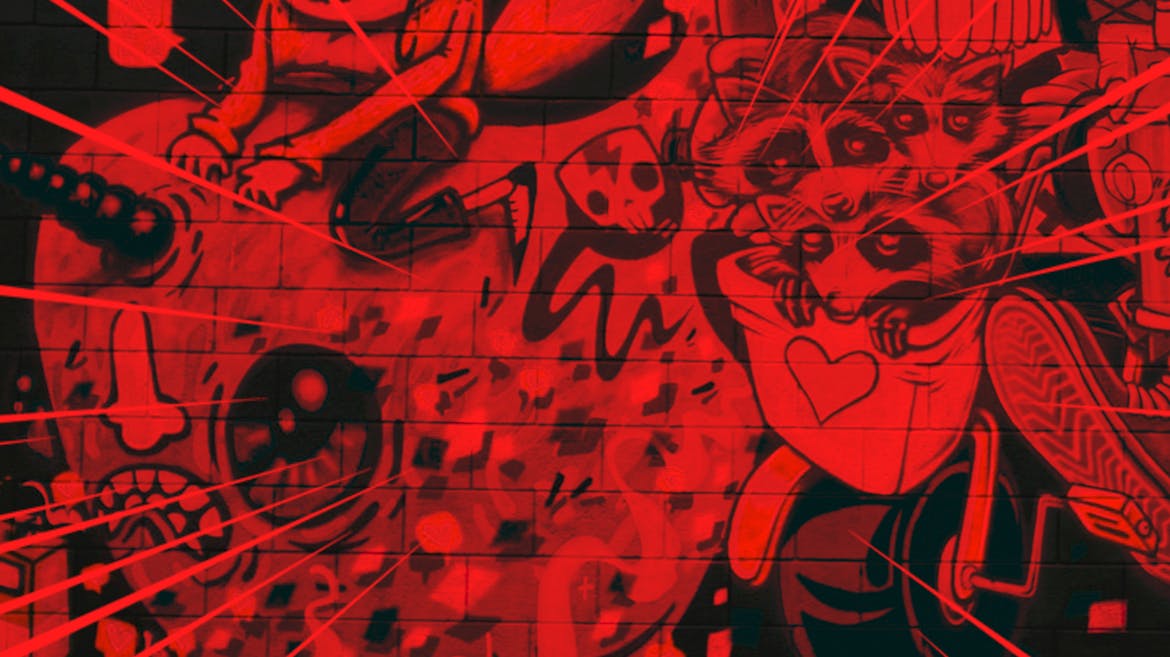 Key observations about agencies in the North
George Vann
The Northern brand and agency scene is evolving at a rate of knots. There's no shortage of creativity and agency talent for a consultancy like Ingenuity to nurture and support, which I personally find hugely exciting.
Since our recent expansion to the North, and our new office opening in Leeds, it's been a fascinating start for the new team.
As I approach the five-month mark, I wanted to quickly take stock and share a few observations from getting to know the talent that is driving the northern marketing scene forward...
Migrating agency talent is a thing
During and post-pandemic, the volume of talent migrating out of London towards the North has increased vastly. People are assessing the benefits of moving North and utilizing the hybrid working model to build lives that suit their needs.
This migration phenomenon is happening across the region, notably Leeds, Manchester, Liverpool, Newcastle, and York. Despite the challenging job market, I foresee Northern cities becoming a hotbed of experienced marketeers looking for a more wholesome lifestyle, and a little bit more living space (one could argue it already holds that crown).
Self-sufficiency is in abundance
Northern grit could be seen as a cliched idea, but when you get the opportunity to visit these agencies and meet the people behind them, it's an admirable and impossible reality to ignore. Success is measured by being self-reliant up North, and it's been incredible to meet so many businesses excelling in their area.
Savvy Marketing are a wonderful example of this, they have a fantastic reputation for generating all their own unique shopper insights, which in turn, drive award-winning BTL activations. Catherine Shuttleworth's team have been nominated for best client services team and Catherine herself, has been nominated for outstanding contributor to the North at the Prolific North Champions awards 2022.
Another must mention is CTI Group in Manchester, their office speaks for itself, boasting a UX lab, adaptable retail space and private theatre and events area. Their offering now combines all elements of what has been dubbed 'digital transformation' and they can execute it all under one roof.
Northern agencies shouldn't be underestimated
Underestimate the North at your peril, I've seen first-hand ideas that any creative network would envy.
This stretches beyond 'traditional creative'; the tech and digital scene is being turbo-charged by new models and disruptors aiming to shake up the way things have always been done.
Digital agency, Perfect Storm, offer clients a fantasy league-style "pick your best team" approach, to working with the best freelance talent on all their projects, and are beating bigger "more established" agencies in the digital space.
An agency that needs no introduction is McCann Manchester. They offer a truly integrated mix across creative, media, PR, production, social and digital. They're currently helping the likes of ALDI, Just Eat and Royal London to play a more meaningful role in people's lives.
Innovation comes as standard
There are number of standout examples of 'innovation' that I've come across that I wanted to share.
Engage Interactive have become the first BCORP agency based in Leeds. They are on the journey to creating a 'better agency' that delivers outstanding digital work for their clients – the commitment to becoming a BCORP is an ongoing and transparent journey that shouldn't be taken lightly, I respect them massively for this.
Harrogate based IDHL is one of the fastest growing digital businesses in the UK. They epitomize innovation and growth with an enviable approach to acquisition to drive their growth appetite. Their proposition is 'the connected agency group', delivering standout digital solutions, together.
Leeds agency, Dubit, have successfully transitioned from a "digital agency for younger audiences" into a future facing Web3 specialist, creating metaverse experiences for some of the world's leading entertainment brands. They're an agency that has really leaned into future-facing trends and adapted to face into the future.
Agencies respect one another, and their people
Business means business, anyone who's spent time in the North will value the honest transparency of its people. This is found in spades here, but it's always done in a polite and respectful way. Despite the fierce competition there is a clear respect for one another, and for good work. 
Countless conversations between agency owners are often littered with praise for their "competitors". The size of the agency market here, is such that, if you don't play nicely, you stand out in a bad light.
Any agency based in the North will have suffered the extortionate rail prices for last minute meetings in different cities over the years. But those train journeys have been amazing for building morale between teams and even joking with 'competitor' agencies at the Yorkshire Tea trolley.
The talent pool in the North knows one another deeply and therefore, being a good person and playing by the rules, is massively respected.
There are hidden gems everywhere
The scale, fame, and effectiveness of some of the work I've seen has been real 'hand in mouth' stuff. It truly demonstrates that you can be anywhere in the country to obtain major talent.
A hidden gem that stands out for me is Manchester's Offended Marketing. An agency that isn't afraid of breaking the barriers of traditional marketing; creating a storm in the ad space; or just generally changing things up. Their main stance is as follows, "We're called Offended because we believe if you take a stand, say something different, back an underdog, and go balls to the wall with your marketing, there's always a chance you'll offend someone. And not only is that OK… it's why you'll win."
With the new age and everyone wanting to surprise and delight, it wouldn't be right not to mention Northern Artillery. Northern Artillery are making waves for the future of marketing, interestingly, they position themselves as "your creative production partner" and not an agency. They very clearly state that they aren't redefining creative production, they are however, raising the standard in the field.
The final agency I want to mention is a lovely, very smart, independent media outfit, located in Harrogate, who are supporting creative agencies in the North. Alchemy Media are a specialist in not trying to do absolutely everything, but are brilliant at what they're best at, media. As a result, they are working with some enviable brands that any big network media agency would love to have on their books.
In summary
As I said, it's been a fascinating first 5 months, the opportunity is never-ending, and the new Ingenuity North can't wait to continue learning and to meet more talented and inspiring agencies and brands.
Ingenuity are one of the fastest growing business development consultancies and we want to work with the best agencies of all shapes and sizes. If you feel like you know an agency or are an agency that deserves a shout-out, be it on this list or to the brands we work with, we'd love for you to get in touch at george.vann@ingenuitynorth.com to see how we can partner.  
Subscribe to Ingenuity's content hub
Receive the latest interviews, insights and trends straight to your mailbox.
Want more content?