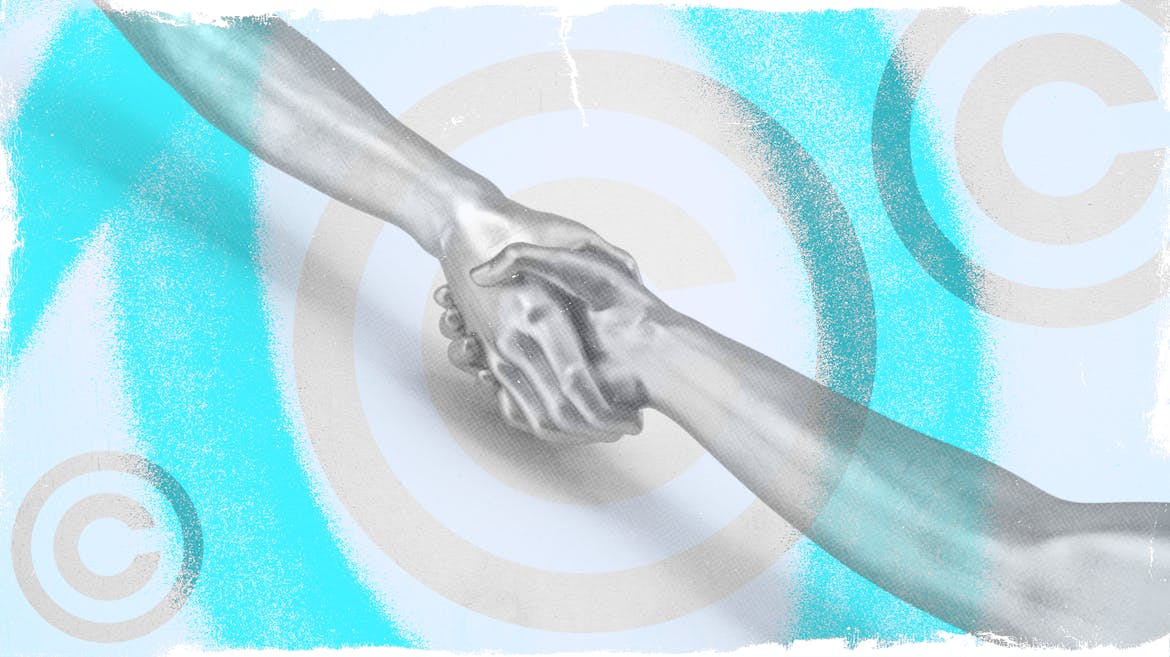 How to authentically recruit and connect with consumers via brand licensing in 2023
Chris Wilson
There are too many momentous events that have taken place in the past 3 years to summarise in a savvy opening sentence. Society, culture, the economy, and technology have completely transformed our way of life as we continue to think, work, sell and shop differently.
The world of advertising has changed too. Budget cuts are hitting brands, agency fees, partners, and sponsorships; post covid consumer behaviours are forcing companies to rework their strategies; then there's the ongoing cancel culture and political unrest cocktail that's strong enough to force any savvy CMO to rethink their social stance and future advertising campaigns.
The evolution of social media has given individuals the power to instantly publicise opinion to the masses in real time. At the same time consumers now expect brands to have a voice on domestic and global concerns that affect them, and those they're engaged with. Whether it's COVID-19, gender inequality, racial injustice, sustainability, or other global issues, consumers expect brands to respond, take a stance or, even better, act.
In today's world, it's not just about sales and flogging products - brands must stand for something and be a part of positive change that earns loyal and prospective customer's respect. The licensing industry must pivot in line with this in order to remain relevant.
Brand licensing in 2022
There are a plethora of famous names and logos that people know and trust – and that's worth something. As a consequence, licensees pay money to use those names and logos to sell product and in return the licensor (owned brand) opens a new line of communication to an untapped audience.
It's an effective mouthpiece to deliver important messages to consumers year-round and historically, its value was measured by the quality of the strategic partnership – how much it 'just makes sense'. Whether that's the product itself or the retailers that can target the right demographic at the right price.
Nowadays, the strength of licensed partnerships is also measured against the synergy between the partnered brands values and their joint efforts to combat and tackle the global issues that their consumers care about. If those in the licensing industry can recognise this shift and satisfy the expectations of the licensed brand, the opportunity to drive sales is, quite frankly, huge.
Purchasing power in a post covid world
A brand's purpose has always been about assuring us of the quality of a product to lead us down the buying funnel. We learn to trust the brands we like and in turn handover our unyielding loyalty. That line of thinking, however, was pre internet, influencers, 'trending topics' and instant reviews. The internet was the birth of the shift in power that exists currently between consumer and product. Today, a brand's ability to deliver their message, be the loudest voice in the room and control the narrative around their product, has crumbled – and with it, so has the consumers need to seek assurance from brands with regards to product quality.
We aren't reliant on brands as much as we once were, and we don't need them in the way we once did. We can build our faith in the products we buy from other sources and trust the purchasing decisions we come to via our own efforts, thanks to the plethora of resources available to us. Arguably, it's for this reason we expect brands to speak less about their products, and more about the real world issues that affect or engage us.
The opportunity to recruit and connect with consumers authentically
In the past 3 years it's hard to think of a brand that hasn't voiced their opinion on an issue or taken action to help solve a crisis. Licensees must follow suit (authentically!) and the balance between getting it right, or wrong, in these turbulent times is a thin edged sword. If both businesses in the partnership aren't aligned on their values, it simply won't work.
Brands and licensees that lead with principle have a competitive edge. How a brand responds to racial injustice protests will influence whether a consumer buys from that brand; Millennials and Gen-Z will call a brand out on green-washing or rainbow badge slapping and consumers across the board expect brands to be creative and compassionate with respect to a global health or economic crisis. Put simply, brands loyal customer base will fall away if they're unhappy with their response to an issue that matters to them.
Licensing is a powerful route to the consumer to deliver these brand messages, and to ensure all parties benefit from this slice of the marketing pie, the brand owner and licensee must align on their stance and values – whether the message is consumer facing or concerns the business and its employees.
If the brand owner cares about sustainability so must the licensee. If a licensee doesn't meet the licensor's standards on something, the message delivered to consumers becomes unauthentic and disjointed. If the brand owner is serious about diversity and inclusion, the licensee must too authentically care about this and have taken steps to publicly demonstrate the diversity and inclusivity of their company.
Some licensors are implementing this way of thinking already, take the BBC Worldwide for example. It is working to ensure its licensees are aligned with the environmental content across its channels. Other top key players getting it right are: The Walt Disney Company, PVH Corp, Nickelodeon (ViacomCBS) and WWE.
How to take action
You can't please everyone. Taking a stance on cultural, political, economic, or social issues is a challenge for the most able marketers. We're more polarized than ever thanks to living in echo chambers on social media and it's easy to get it wrong and suffer the consequences. So how do brand licensees and brand owners align their companies position to keep negative responses to a minimum?
Spend time unpicking the message the brand wants to deliver. What issues are important to them? What's the current context? Knit together the shared thinking and common goals behind both businesses in your next marketing activation or promotion. Whether that's seeping your beliefs into design, packaging, or choice of ambassador for your next billboard.
Be authentic and credible in any action. Understand what you can take a stance on and back up your words with actions. 2022 is almost over and 2023 will be no different – by that I mean consumers will continue to want licensors and licensees to take a stance on things that matter and to take meaningful action for public good.
Whether you're a brand licensee or licensor, there's a huge opportunity to use this time to engage and recruit consumers on an entirely different level. To connect and intertwine your beliefs with theirs. That's what they want to see. And shared values are what every successful licensing partnership moving forward should be built on.
For all brand partnership enquiries and information, email chris.wilson@ingenuitylondon.com.
Subscribe to Ingenuity's content hub
Receive the latest interviews, insights and trends straight to your mailbox.
Want more content?