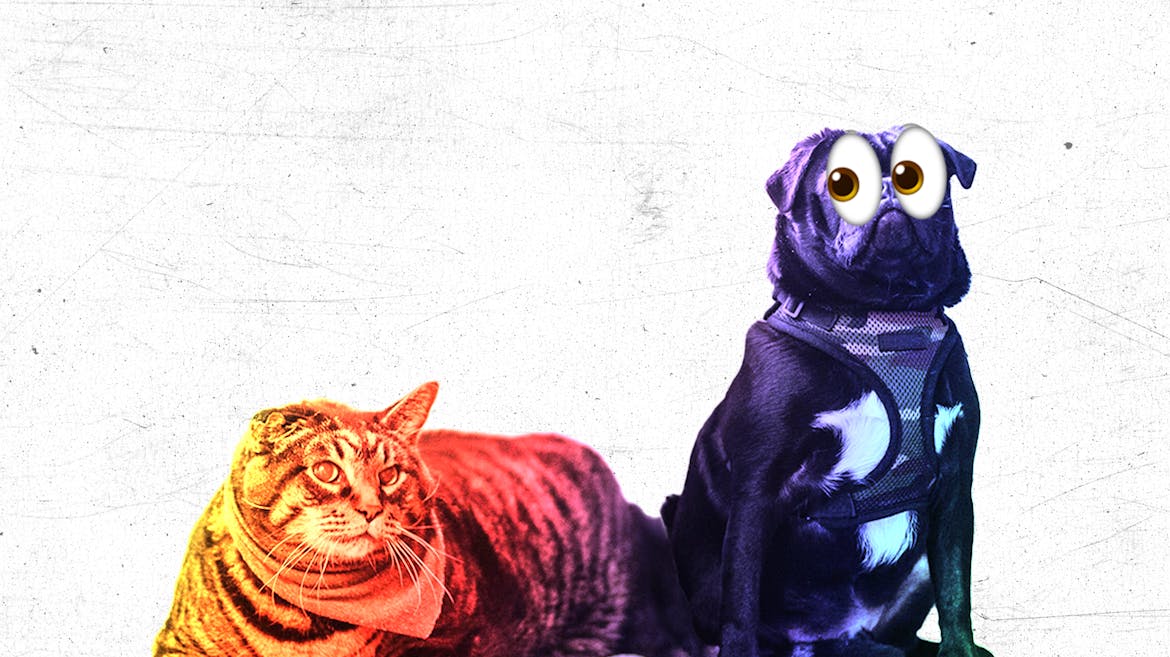 The Perfect Partnerships that need to happen in 2022!
Chris Wilson
Over the last 2 years, the world has turned upside-down and inside out, but all that means is it's also given us the opportunity to look at things a little differently. In this instance, it's brand partnerships that haven't happened which, quite frankly, should.  
Here at Ingenuity, we have spent hours discussing the market, what the future holds and obviously the types of brand partnerships we would love to see in 2022. 
With years of uncertainty, one thing that's certain is that brand partnerships are branching out into new territories never discovered before and therefore the risk is worth the reward. 
With a new year, comes a new chance to really stand out from the crowd when it comes to potential partnerships we'd love to see! 
Luna Cinema x Bumble/ Tinder - The cinema, a favourite first date location. 

Mind x Strava - Encourage people to use running to help their mental health.  

Chilli Bottle x BrewDog - Striving for sustainable change.  

Aperol x Tropicana- The perfect summer cocktail! 

Netflix and UberEATS- Cosy night in. Perhaps suggested meals for certain series or genres.  

Skillshare and League of Legends - An in-game tutorial or a course to learn the game on skill share. 

Hellmann's vegan mayo and KFC vegan range – Everyone loves a cheeky mayo! 

Open Sea x National Portrait Gallery - Mixing the old and the new. 

Booking.com x World Cup - How are you getting to Qatar? 

UFC x Netflix - Drive to Survive type series. 

Park run x HeadSpace – Mindfulness, a space in which everyone is at and can relate. 

Thursday Dating app x Secret London - More frequent Thursday pop-ups in collab with Secret London locations. 

Coinbase/Binance x ESL - Like American Express sports sponsorships but for eSports. 

Snowman x Merlin Entertainment - Christmas snowman ride. 

Panini x OpenSea 

HelloFresh, Gousto (Food Delivery) x Quorn, Beyond Meat (Plant based meat) - Plant based alternatives, giving Hellofresh customers more of an option. 

Huel x Myfitnesspal- New year fitness hype, Huel products to be integrated in to Myfitnesspal app. 

Airbnb x Dettol - Always clean Airbnb. 'Dettol rating' on Airbnb website. 

Zoom x KitKat - Reducing Zoom fatigue - 'Take a break'. 

 Victoria Secret x Always – Imagine a line of underwear where comfort meets confidence. 
Can you think of any epic partnerships that haven't happened yet? 
We'd love to hear your ideas for perfect brand partnerships that don't exist yet. It might be something so obvious that its literally in front of you or perhaps something a little more off the wall. 
Please tag, share and comment on things you'd like to see in your everyday lives! 
Subscribe to Ingenuity's content hub
Receive the latest interviews, insights and trends straight to your mailbox.
Want more content?