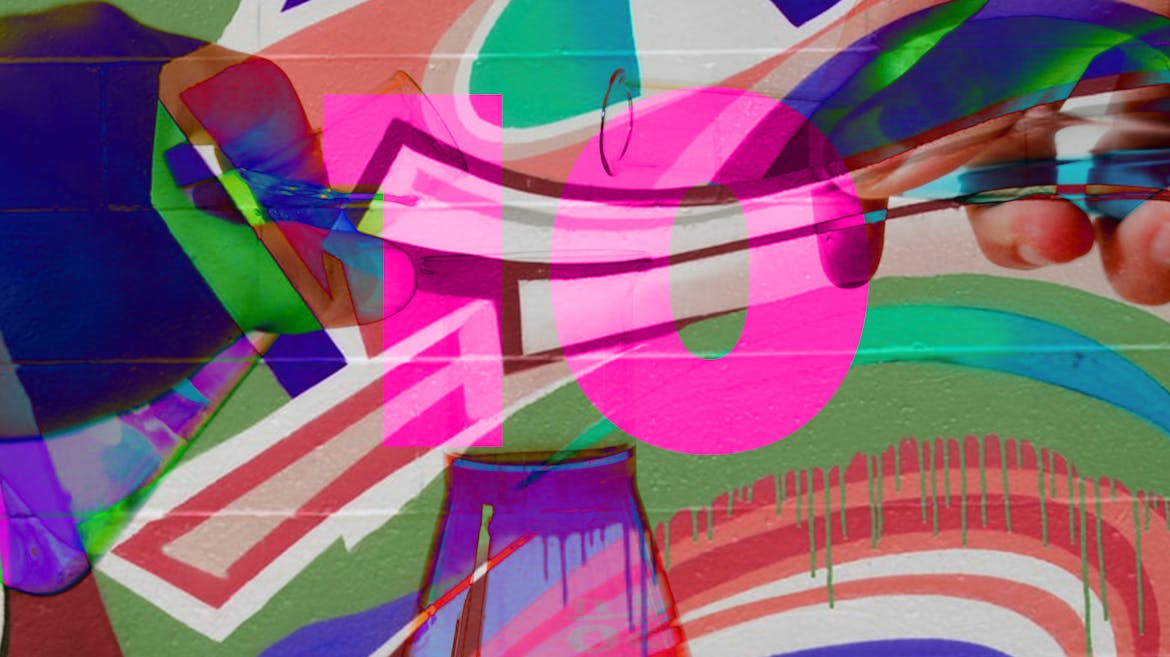 10 agency tips on creating chemistry with brands
Emma Robson
For 14 years we've run IRL speed dating events for agencies and brands looking to find their perfect match. We open the door for agencies of all shapes and sizes to previously inaccessible household name brands, and remove the arduous, time-consuming and costly process of finding the right agency for brands, by introducing them to pre-qualified partners.  
In the room an agency sells itself, its team and its services, in the hope of winning a new client, and a brand meets a pool of potential agencies who are qualified to nail their live briefs. If there's chemistry, a new business relationship is born.  
These in-person events allow businesses to speed-date in the corporate world, network with the best in ad-land and enjoy free drinks post meeting. 
The shift to digital 
In 2019 the events industry totaled 35% of the UK's economy, a small £42.3 billion; but, thanks to social restrictions and new guidance during COVID-19, our business had to transform to stay afloat. In person events became digital. The once residential spots we held at networking grounds, such as Stamford bridge and Lords, were left empty, and our speed dating events took place online.  
Our digital platform has been a success; but, almost two years later, we're finally getting back to face-to-face, and we thought it felt right to remind agencies how to make the most of our infamous 20-minute chemistry sessions. Brands, you're welcome. 
A quick snapshot of how Ingenuity events work. 
We hold brilliant relationships with brands who come to us with live marketing challenges and briefs in the hope of finding the right agency partner. That's why we're able to curate the perfect event, with a blissful balance of matching agencies who can resolve brand challenges.  
We give agencies that sign up to our events a snapshot of the market and current brand challenges, plus the list of relevant brands attending. We've also got our ear to the ground for brands who we know may be interested in changing their agency roster, so even if we're not directly working with them, they're usually interested in coming to our event… for free. 
We book 30-minute qualification meetings online to understand the challenges a brand faces, why they want to attend and to delve into what kind of agencies they're on the hunt for. After this first chat, the brand submits a more detailed profiling questionnaire that summarizes the more detailed challenges, agency requirements, budgets and retained/project opportunities. This way you, as an agency, can come prepared with some tailored thoughts to share. We're then able to come up with a list of bespoke agencies we see fit to tackle these challenges, and alas, the 20-minute chemistry sessions come into play.  
How to master your 20-minute chemistry session. 
Pre-chemistry session we give a locker room team briefing to our agency clients to align on how the speed-date will run. Here's some of the topline advice we've come up with thanks to the thousands of pre-game team talks we've managed.  
1. An agency should always have someone client facing 
First, read the room. Bring in relevant people with the experience and passion within the sector. An agency should always have someone client facing in the room, not a commercial big body just trying to sell, sell, sell. They are chemistry meetings after all. For example, if the brand challenge is sustainability focused, bring someone in who thrives in that. 
2. Don't bring the whole team 
Again, read the room. 2-3 people is enough. You don't want to overwhelm and overkill; If there are 3 people attending from their side, then 3 from your side should suffice. Think of these meetings as 50% insight focused and 50% top-level thinking.  
3. Keep the intro short 
Yes, first impressions are of utmost importance, but that doesn't mean they have to be elaborate and long-winded, keep it simple, limit it to 2-3 minutes. This way you'll grab attention more efficiently in a shorter space of time.
4. Get down to what you came for 
The factor that ensures a proper foot in the door is getting down to what you came for; how you can help solve brand challenges and alleviate pain points. Put the niceties aside and get straight to business as soon as you can. Brands will have specified if they're looking for a presentation or a conversation, or both – most of the time it's both. Screen fatigue is real, so try to keep presentations short (2-3 slides) and use them only as a visual aid to back-up your point or to show successful case-studies.  
5. Encourage a 2-way dialogue 
This next tip is the fine line between a successful or unsuccessful meeting: encourage a 2-way dialogue, nobody likes to be spoken to for 20 minutes with no time left at the end for questions that may arise. If conversation diverts and goes a little off-track, don't panic. Often this leads to a more focused area where you can show off just how well-equipped you are at tackling the task at hand.  
6. Communicate to brands that you've understood their challenges 
It's imperative that you communicate to brands that you've understood their challenges, no one wants to go into a session underprepared and looking like anything less than an expert. We are here for you to ask the necessary amount of questions pre-meeting so there's no doubt or misunderstanding when it comes to fully getting to know a brand's challenge.  
7. Don't present a simplified creds deck 
Here's a tip that should seem obvious, but sometimes it's not – don't come into a meeting with a simplified version of your creds deck, stand out by changing the design of it… tailor the story to each meeting. You are trying to convey different sides of you to varied brands and their different challenges.  
8. Remember there are follow up meetings if a brand likes you 
Make sure the brand knows what you're an expert at, that you've worked with similar businesses and that you've been successful in what you've done. If it's going well, don't feel like you need to fit EVERYTHING in to seal the deal. That's what follow up meetings are for. Which we help organise. 
9. Listen to what a brand is asking for 
We like to think we're all mind-readers but we're not. A brand will straight up tell you what they expect from the meeting. Whether it's case studies to relevant industry experience, whether they want the meeting to be conversational or a presentation and so on. Listen to them, they are genuinely telling you what they want, so deliver on that and you're already in their good books.  
10. Follow up with a follow (or a drink IRL) 
Last, but not least, just like you would in a real-life dating escapade, when you match and have a connection, FOLLOW UP. Follow them on social, in this case LinkedIn and when the day ends, make the effort to bond over a drink or two.  
At the end of the day, these events are about putting your best foot forward in a short space of time and really filtering through what you need as a brand or an agency. They're here to make the process as seamless as possible, formal meets informal. The end goal? Make business happen. Come ready and come prepared, but most importantly come to see if there's chemistry.  
If you're a brand looking for a new agency or an agency wanting to get in front of brands, get in touch with us at events@ingenuitylondon.com.
Subscribe to Ingenuity's content hub
Receive the latest interviews, insights and trends straight to your mailbox.
Want more content?