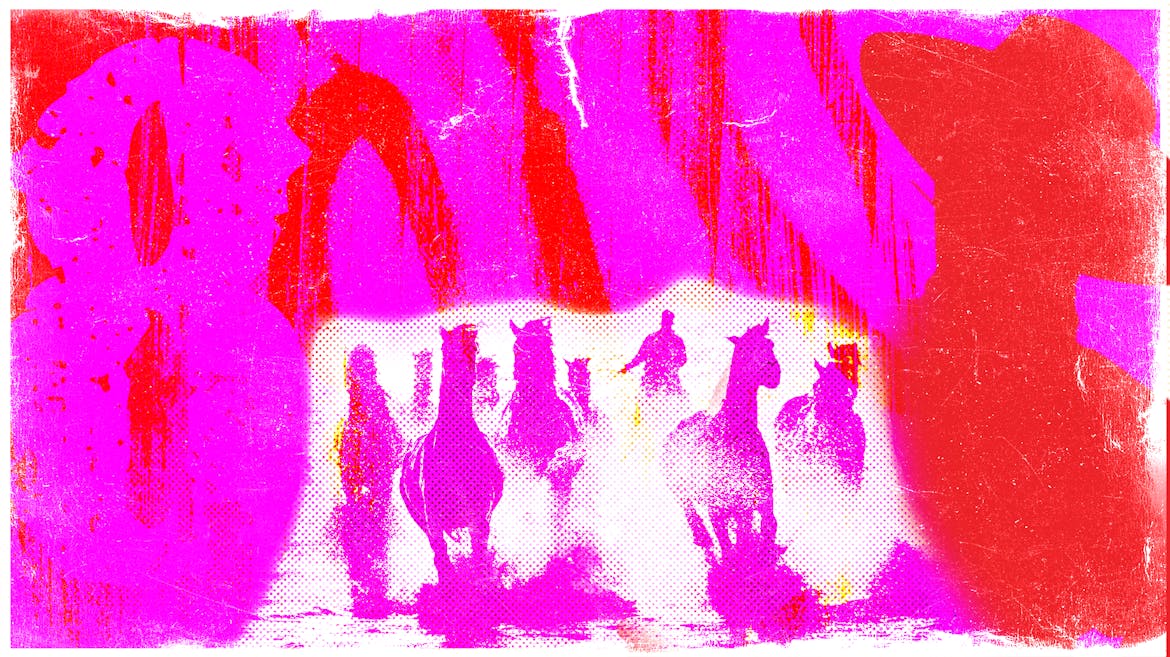 The great eight - The 8 success stories of Ingenuity events
Emma Robson
Let's start with the age-old question: How do you measure success? Well, it depends on who you ask. For us in the Events team at Ingenuity, there's nothing sweeter than the success of one of our agencies matching with one of our brands.
Over the 14 years of events running, we've been lucky enough not to just match brands and agencies, but also watch how their relationships have grown and the success of the content they've generated.
We love what we do and can't wait to see more of these stories come to fruition!
So, without further ado, let's get into 8 success stories born out of Ingenuity's events:
1.       Organic x Argos (Sainsbury's)
Organic's Ben Scoggins, is a veteran for Ingenuity events, having been introduced to them even before he joined Organic. The speed dating style event that our events team flawlessly carry out, was the main meeting point of Organic and Argos – a massive win for the agency that has over the years grown into something even larger, with Sainsbury's acquisition of Argos. Starting with a 15-minute meeting, ending in a successful long-term partnership that now includes working with Sainsbury's.
2.      Impero x Asda George
Impero initially started their journey with ASDA George with the launch of their "Back to School campaign" having come together via one of our matchmaking sessions. The success of it grew into an ongoing relationship with the "Slay It Campaign" – generating some amazing PR (done by our lovely PR team at Ingenuity) for Impero. Go team!
3.      TrunkBBI x Kingsbridge
From previous successful partnerships and relationships with senior members of TrunkBBI and Ingenuity, it was a no brainer to TrunkBBI to utilize ingenuity to increase their new business pipeline. The events offering by Ingenuity was new to TrunkBBI, but an opportunity to meet a lot of brands in a short space of time.
Cue the Kingsbridge relationship, TrunkBBI's biggest success in a partner to date. They met during the ingenuity social and content virtual event in 2021, which started as an initial conversation around capabilities, and swiftly turned into an opportunity to work with them on a potential rebrand project. After Kingsbridge realized that they had so many different parts of the business that needed tending to, advertising wise, it was imperative to them that they hired an agency who could fully embed and immerse themselves into the depths of Kingsbridge- and that's what TrunkBBI has successfully done, as well as helping them with their transformational changes, which was key.
4.     ASK Italian x John Doe
John Doe came to Ingenuity's virtual PR event in 2021, along with ASK Italian, who had a small comms project on their hands.  The relationship bloomed from an initial project into a full-scale retained and long-standing partnership, covering experiential, social media, PR and comm strategy.
To get a little glimpse inside their world and what they've been up to, read about their lovely piece of work born from the original work won, via our event.
5.      Brave New Now x Bunq
This one is extra special; this win was born out of our first ever event in Amsterdam 2019. Bunq, a European Bank, came to us with specific brand challenges that they needed help with, namely, struggling with finding the resource to grow brand awareness and brand recognition, stating that, "Potential users are not aware enough of our brand and this needs to change through inspirational content."
Brave New Now, an agency in Amsterdam, were hired as Bunq's first ever advertising agency. They were hired to start Bunq's advertising and to produce creative campaigns, launching their new Bunq card.
An incredibly exciting brand/agency win in Amsterdam! (We really can't wait to be back there!)
6.     WWF x Leith
While virtual meetings were our only vice (cue covid), we got to sit in on the meetings with WWF and Leith and see first-hand Leith pitching their idea and how the partnership came to life. An extraordinary sight to behold.
Their success included campaigns with the likes of Jess Glynne and the man himself, Lewis Hamilton. This was truly a testament to the power of virtual!
7.     Hotwolf x Mycle
Mycle came to us the Friday before our virtual event in January 2022, with an opportunity and a budget attached, looking for a strategic content agency.  One of the agencies signed up to the event, Hotwolf, were up for the task of pulling something together in the short space of time they had.  Following the initial chemistry meeting Hotwolf were invited to the official pitch and ultimately won Mycle as a client just two weeks after their first meet.
8.     Genero x Tui
As lockdown was ending and covid was slightly feeling like a thing of the past, Genero was hired to help create a pool of content covered around Europe for TUI. TUI being part of an industry hit the hardest fully understood that this content would most likely need to be created virtually. Genero is a creative platform that provides efficient ways to produce content at scale – it was a perfect match from the event!
We appreciated that we couldn't get to all these places physically, but virtually assets were created to show people what had been going on in these countries amid the lockdown and also showcase the light at the end of the tunnel, after the demise of the restrictions. Another virtual win for everyone involved!
The events hold a very big place in our hearts here at Ingenuity, we are proud of each and every successful outcome. We can't wait to see more in-person events take place all over the UK (and of course, Amsterdam!) and to witness more success stories unfolding in front of us! To get in touch and involved in these events, contact us at events@ingenuitylondon.com, we'd love to hear from you.
Subscribe to Ingenuity's content hub
Receive the latest interviews, insights and trends straight to your mailbox.
Want more content?